Built with Alfa Laval's flexible DynaStatic distribution system, which our experts optimize according to your specific application and choice of refrigerant, our AC line of heat exchangers offers top thermal performance in evaporation duties. Combined with the unique FlexFlow asymmetric channel plates, you get the maximum possible efficiency for your system.
More with AC
DynaStatic and FlexFlow ensure optimal condensation and evaporation efficiency in any application and with any refrigerant
As evaporators, AC units handle capacities ranging anywhere from 5 to 1000 kw
A true dual-refrigerant circuit system, with three media possible for double compressors
Thanks to high pressure resistance, an AC unit with distributor can also work as a condenser in reversible systems
Available for design pressures ranging from 32 to 60 bar, with the same compact footprint and no need for bigger frames or bolts
With the integrated but flexible DynaStatic distribution system, Alfa Laval AC brazed heat exchangers can provide high performance in evaporation and condensing duties. In many cases, this performance can be 20-40% greater than comparable heat exchangers without a distribution system. This offers big advantages both for reversible systems and when defrosting is key to the application. Alfa Laval has specially engineered the AC line for air conditioning/refrigeration chiller applications and heat pump applications. Common duties include dry expansion evaporators for cooling water or glycol, condensers for rejecting or recovering heat to water, economizers, subcoolers, and desuperheaters.
Air conditioning and chillers
As the name suggests, the AC line is an optimal choice for air conditioning and refrigeration chiller applications.
Heat pumps
Alfa Laval brazed heat exchangers can be used as condensers, economizers, evaporators and more.
How it works
With the DynaStatic distribution system, AC model brazed plate heat exchangers are engineered to give the optimal fit for their intended application. The system is generally designed to provide countercurrent media flow but can also be configured for co-current flows.
View the animation to learn more.
---
Unique features to boost your performance
With more than 80 years of experience in heat transfer innovation, Alfa Laval knows what it takes to deliver high-performance solutions for any application. Our experts continuously develop new innovations that give our AC line of brazed plate heat exchangers more reliable and efficient performance.

DynaStatic
Flexible refrigerant distribution
This breakthrough production method lets you fully tailor the placement, size and number of inlets to fit your specific application, ensuring the optimal refrigerant distribution system for your products. The result is higher efficiency with the flexibility to use low-GWP refrigerants.

PressureSecure
Unparalleled strength for demanding duties
Our innovative plate designs support the widest range of high-temperature and high-pressure applications. Units can run using thinner plates and fewer plates, which translates to less raw material, lower energy consumption, reduced refrigerant charge and a longer equipment lifecycle.

FlexFlow™
Superior thermal performance
Alfa Laval's patented asymmetrical plate design is one of many unique innovations that gives you improved thermal efficiency thanks to optimized pressure drop and increased turbulence. In addition to cutting energy consumption, that means reducing refrigerant volumes and raw materials.

IceSafe
Controlled, non-destructive freezing
For applications that require it, we can supply plate heat exchangers designed to allow ice crystals to form under certain operating conditions, but displaced from sensitive areas. This ensures both reliable performance and a long product life.

REFuture
A future-proof investment for tomorrow's refrigerants
As an innovative driver in the development of solutions for natural refrigerants, Alfa Laval brings years of experience working with products that enable the use of new-generation and low-GWP refrigerants to help you meet sustainability goals and any legislative requirements.
---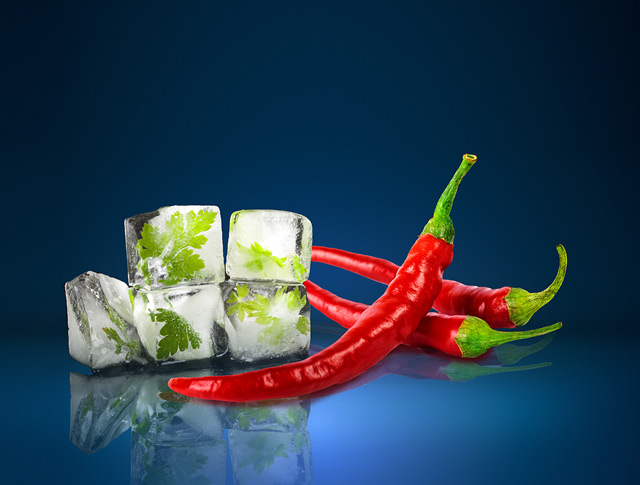 Finding your Alfa Laval AC heat exchanger
The Alfa Laval AC line of brazed plate heat exchangers are available in four models, corresponding to different maximum design pressures and optimized for use with different refrigerants:
AC units – 32 bar
ACH units – 45 bar
ACK units – 49 bar
ACP units – 60 bar
To make sure you get the best model for your duty, Alfa Laval offers guidance and useful tools. Begin by exploring our product guide, an interactive resource designed to help you quickly find your ideal solution.
---
Contact us
Do you have questions about our portfolio of brazed and fusion bonded plate heat exchangers? We can work with you to find the optimal model to fit your specific needs.