Retrofit for Aalborg boilers
The waste heat in auxiliary engine exhaust gas contains alarge amount of energy that can be used for steam productionor to generate electricity. Retrofitting an Alfa Laval Aalborgwaste heat recovery system not only lowers emissions andreduces the strain on your oil-fired boiler, but also providesquick return on investment.
As the waste heat recovery leader, we offer efficient Alfa Laval Aalborg exhaust gas economizers to take advantage of waste heat from auxiliary engines. These can supplement steam production during port stays and cargo operations, as well as during a voyage on some vessels. The results are fuel savings and reduced maintenance costs for the oil-fired boiler, along with an improved environmental profile.
Our retrofit economizers are available in both tailored and standard configurations. In addition to supplying the hardware, Alfa Laval can supervise the installation or provide a complete installation package.
Alfa Laval's retrofit concept is designed for fast return on investment through energy savings. The normal payback time for a waste heat recovery retrofit is 1-1.5 years, but in the best cases it can be as little as 4-6 months. The speed of payback depends on fuel prices and the number of days the produced steam is utilized.
Documentation PDF
Retrofit for Aalborg boilers
N'hésitez pas à nous contacter si vous avez des questions.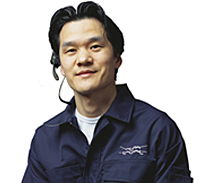 N'hésitez pas à nous contacter si vous avez des questions.
Avantages 
Production de vapeur presque gratuite
Réduction des coûts d'entretien de la chaudière à brûleur
Émissions atmosphériques réduites & indices eexi et cii améliorés
Production électrique efficace lorsque combinée avec l'ORC ePowerPack
Étendue de la fourniture
Alfa Laval fournit des économiseurs rétrofit dans des configurations sur mesure et standard :
Systèmes sur mesure
Pour les moteurs auxiliaires de 450 à 1500 kW


Les moteurs auxiliaires de taille moyenne et de grande taille nécessitent une plus grande attention en termes de dimensionnement, d'espacement et de configuration des surfaces de chauffe. Avec ces moteurs, on utilise l'économiseur Alfa Laval Aalborg XS-TC7A. L'économiseur est disponible en deux modèles personnalisables, tous deux dotés de tubes de fumée à haut rendement et d'une vitesse de gaz élevée qui minimise l'encrassement.

Systèmes standardisés
Pour les moteurs auxiliaires de 450 à 1500 kW


Les petits moteurs auxiliaires permettent des solutions compactes et peu complexes. Pour ces moteurs, Alfa Laval fournit le Micro Alfa Laval Aalborg. La surface de chauffe de l'économiseur est constituée de serpentins tubulaires parallèles disposés dans une plaque d'enveloppe cylindrique verticale.


Dans les deux cas, Alfa Laval peut superviser l'installation de l'économiseur ou fournir un ensemble complet de fourniture et d'installation.
Scope of service
Alfa Laval Aalborg retrofit economizers reclaim energy otherwise lost as heat in auxiliary engine exhaust gas. They can be applied in different ways:
Direct utilization of steam
A basic waste heat recovery system provides steam for direct use in steam-driven processes on board.
Conversion of steam to electricity
When the steam turbine is incorporated into the system, steam produced with waste heat can be used to generate electricity.
Both solutions lower fuel consumption by reducing the need to use the oil-fired boiler.
Services 360° pour vos équipements Aalborg
Alfa Laval Audit de performance et Audit de fonctionnement pour chaudières Aalborg
Alfa Laval Services d'installation pour chaudières Aalborg
Alfa Laval Pièces de rechanges pour chaudières Aalborg
Alfa Laval Services de nettoyage pour chaudières Aalborg
Alfa Laval Services de remplacement pour chaudières Aalborg